---
Channel Master 4251 Antenna for Sale
---
This page contains details of a 4251 that was previously posted for sale in June of this year and sold soon after.
The buyer had transportability problems with this unit because the restoration and reinforcement made breakdown, long distance transportability and reassembly difficult. He purchased another 4251 Parascope from the same seller which was factory spec and disassembled in the normal manner. Therefore, this fine restoration (below) is again up for sale.
This antenna was restored and is owned by a 92 year old gent who has been in the antenna installation business for 60 years. Believe it or not, he still does occasional rooftop and tower work. He keeps busy doing what he knows best -- TV antennas.
The photos below show close ups of the joints that he has reinforced with copper tubing, where the original had sustained damage. He refashioned the reflector assembly back to original specs and gave it a nice coat of red paint. This is unique for this antenna and makes it one-of-a-kind. He has installed all new U-bolts, of course, and he has polished the entire antenna down with steel wool. The pictures were taken around 4:00 p.m. and the shadows were a bit against us, but I can tell you this thing gleams in the sun like polished silver plate. It really looks good up in the air.
I tried to choose pictures which show the care with which he reinforced the damaged connections. All junctions now have stainless steel screws. Note the tremendously added strength he has given the junction of the boom arm and the main horizontal crossbar. The factory should have built them this way! The original hinge design was pretty weak compared to this rebuild. This bad swing-arm joint is a classic flaw with the 4251, as you know if you are a Parascope enthusiast. The antenna will come apart to some extent for transporting. He says the top and bottom halves will disassemble, and of course the boom arm will hinge closed.
What the antenna will NOT do is gate-fold or telescope as it was when it was new from the box.
This makes mailing/shipping or long distance hauling pretty much impossible. I would not want to disassemble this one any more than I had to, as it is re-done to perfection. Therefore, he is looking for an area sale. He will consider a drive of a couple of hours to deliver or transfer the antenna, if compensated for time and mileage, but the best arrangement is for buyer pick up in Myersville, Maryland. Mail order deals are not possible because of the reason stated above.
This rig is solid and better than factory new because it is partially reinforced and is going to give somebody years of excellent service.
The price on this fine, professionally restored antenna is $400 firm, as it was originally. Cash only, to be payed in full at the time of pickup.
If interested in purchasing this antenna please contact William at: wmiller524@yahoo.com


Channel Master 4251 Antenna Photos

Click on the small images and a large format image will open in a new window!
---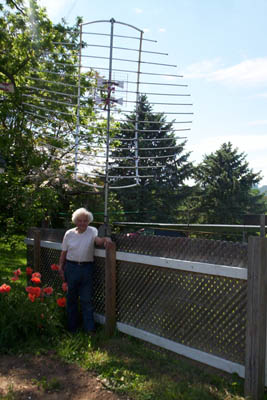 CM 4251 An overall shot of the 4251.


---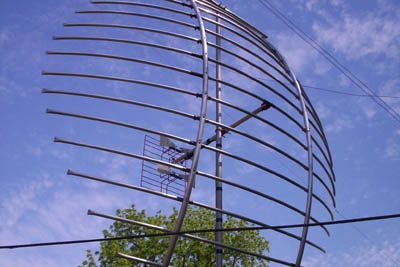 CM 4251 Back side of the 4251.


---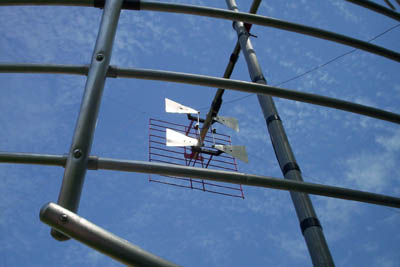 CM 4251 Detail shot.


---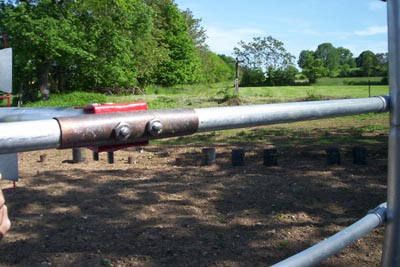 CM 4251 Swing arm reinforcement.


---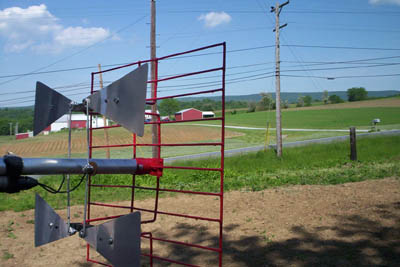 CM 4251 Reflector detail.


---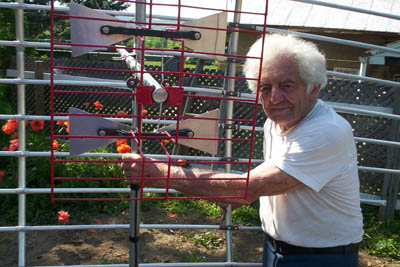 CM 4251 Head on view.


---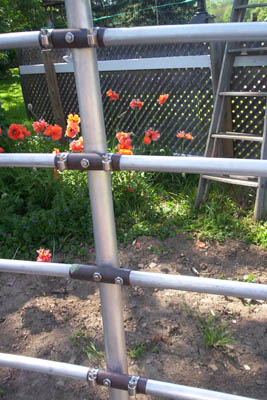 CM 4251 Note the greatly increased strength of the joints (this is NOT stock)!.


---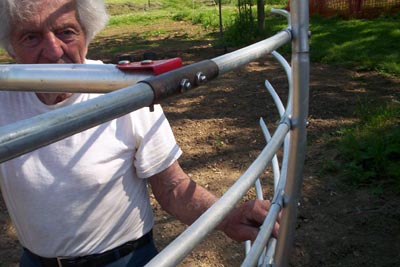 CM 4251 Another view of the swing arm improvement.


---
---
---