Updated 27 March 2012
---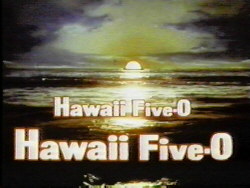 Joe Roberts' HAWAII FIVE-O Page
---
Introduction...
Welcome to one of several Hawaii Five-O sites on the Web! I have been a big fan of Hawaii Five-O since the mid 1970's. My site is one of the smaller ones available on the web... it is not intended to compete with the other sites but rather to suppliment them. You will likely find some things here that are not available anywhere else however! Some people have e-mailed me asking if I have any special "contacts" with people that were associated with Hawaii Five-O. I'm just a "regular person", I have no special "in" with anyone associated with the show. My knowledge of Five-O was obtained by watching the show and reading other web sites. I've been to Hawaii about 12 times (lost track) all for work, and I've visited many of the sites featured on the show. If you have never been to Hawaii I highly recommend it. It's not an inexpensive place to get to, but it is beautiful.
---
What's New...
I have a site with a lot more web space, so the Five-O promos (on the page below) are now available to download as MP3 files. Aside from that, nothing else is new at the moment. In fact, I am considering this site "done", meaning that significant new material is not likely to be added anytime soon. This is mainly due to the relentless demands on my spare time (of which I have precious little). Plus, there are many other fine sites on the web dealing with Hawaii Five-O. It is not likely that I could (easily) obtain material that could add much to what is already available from other sites.
To help you navigate, you can jump to (and from) a feature...
---

Gentlemen, this guy Joe Roberts is "new" on the Web. I want the word out on the street about him. Tell your contacts to keep an eye on him. He doesn't have nearly as much to offer as some of the other sites, but I'm concerned about the rapid growth of Five-O on the web. So far there hasn't been any signs of a "turf" war. Danno, find out what you can about his sound bytes. Chin, his tape collection... I want to know all about it... dig deeply. Kono, find out about his feature called Guess the Scene. Ben, check out what Joe's been saying about Columbia House Video. Duke will give you all the manpower you need. If Roberts gives you any trouble let me know and I'll have Manicote issue a search warrant. That's it gentlemen, let's get to work!
Jump back to "Menu"
---
Central, patch me through to McGarrett...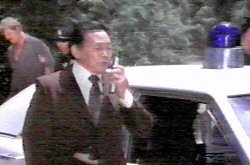 Steve, Chin here. My street contacts tell me that Joe Roberts was spotted in Honolulu on several occasions right before Thanksgiving 1997! Others sources say he's also been spotted over at Pearl Harbor. Word is that he was driving a late model Pontiac sedan and that he was staying at the Ala Moana Hotel on Atkinson.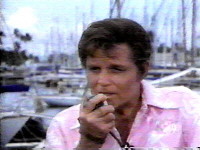 Good work Chin. Could be Roberts is working on a special Navy project, maybe even with Dr. Ormsbee. I'll contact Jonathan Kaye in Washington and see if he can give us any details on what's going on over at Pearl. In the meantime get over to the airport and find out what airline Roberts came in on...
Jonathan, I know it's late, but I've got an urgent request. I need a report on Joe Roberts and what he's doing here in the islands. Word is it's a high priority Navy project...
OK, Steve, but I can't give you all the details on what Roberts is up to. I'll send over a copy of his trip report on the telex. It's got pictures and details of where he was staying and what he saw while he was in the islands.
Jump back to "Menu"
---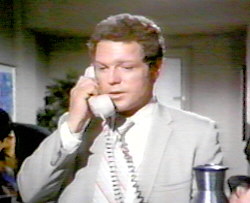 Steve, I just checked out Joe Roberts' site. It turns out that any quote in the form of a link on his page can be downloaded as a sound byte! Che Fong went over it with his fine-toothed comb; he says that the sound files are .WAV files, and to keep in mind that sound bytes are fairly large files, 30k - 50k not being unusual.
Try them out!:
The Five-O "buzzer" a "classic" sound that everyone should recognize...
Five-O ID#1 This sound and the one below are rarely if ever heard in syndication!!!
Having trouble with Sound Bytes? Click here for some reasons why things don't work and what you might be able to do...

Jump back to "Menu"
---
IMPORTANT: Five-O is available on DVD; all twelve seasons are available as of February 2012!
Note: the section below was written back around 2000 when Hawaii Five-0 was only available on VHS!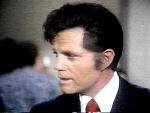 Gentlemen, we have good news! The people at Columbia House Video are now offering Five-O on video tape! Ben, let's have the information you got from Roberts...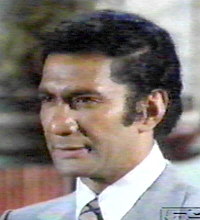 Steve's right guys, Hawaii Five-O is now available on video tape from Columbia House Video! Joe Roberts has tapes (of several other series) from Columbia House and he will testify (under oath if need be) that Columbia House Video tapes are of the highest quality. They have original full length, uncut, proper speed and commercial free video. The tapes are recorded in SP mode (the speed that results in the best picture quality). The tapes cost $19.95 each (typically 2 one-hour episodes per tape); the shipping and handling brings the "delivered to your door" price to about $25. The first tape in the series is offered at $4.95 plus S+H. Joe has all ten of the Five-O tapes from Columbia House and reports that they are "setting the standard" in quality. Joe also noted that the Columbia House Video web site uses an HTML feature called frames, so he can't provide a direct link to the Hawaii Five-O area (frames can't be linked from the "outside"). When you go to their site, click on "Television", at the next page click on "re-tv", then on "Drama", and that should take you to the list which contains Hawaii Five-O.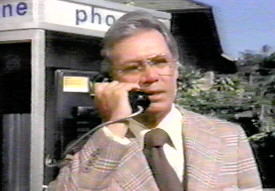 Steve, I just got off the phone with Columbia House Video. It turns out that the tapes Columbia House Video offers apparently can only be shipped to US addresses (probably something to do with copyright restrictions). They do have a phone number (416-299-8149) to inquire about Canadian shipments. I would say that someone outside the USA who really wanted these tapes (assuming they had a VCR with VHS NTSC format) could find a way to "work around" these limitations! (Come to think of it, that would make a good plot for a Five-O episode... "The Case of the Black Market Five-O Videos"!)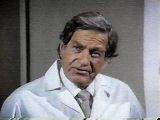 Steve, I'd like to say a few words about Family Channel. When Family Channel was showing Five-O, they did more cutting than I ever did! I received reports that up to seven minutes per episode (roughly 15 percent of the show) were being eliminated! There was so much cutting going on that it seemed more like Family Channel showing few snippets of Hawaii Five-O in the midst of a commercial marathon! This level of chopping was making it sometimes difficult to follow an episode plot. Not only that, but on many shows the soundtrack was grossly out of synchronization with the video! Thank heaven for Columbia House... Similary, Hawaii Five-O as seen on other major stations (WGN) is also severely hacked up.
Joe also has some additional comments on the chopping of classic TV by syndicators trying to make an extra buck ...
---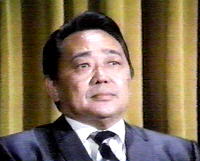 Steve, I just checked out this guy Joe Roberts' tape collection. Out of 240 episodes, there were about 23 duplicates, leaving 217 different episodes in his entire collection thus far. Click here if you want to check out his complete tape episode list.
Most of the episodes in Joe's collection contain the full uncut video and many contain the original Hawaii Five-O "bottom of the hour IDs" in them! These episodes run the full 49 to 50 minutes that they are supposed to run. The only annoying thing is that most of them have the "station ID" tag in the lower right hand corner of the image. Joe is in the process of converting the entire collection to DVD, however with hundreds of episodes to do it is a time consuming task! You can see a pretty current status of the project by downloading this Excel file: DVD progress spreadsheet. Within that file, episodes highlighted in blue (those that have volume numbers) are completed.
Jump back to "Menu"
---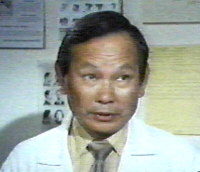 Steve, I found something I thought I'd better report to you personally. Turns out that there are a number of other GREAT Hawaii Five-O web sites to check out. A virtual "gold mine" of information!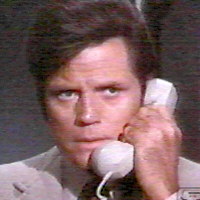 Great news Che! I want you to ask those other pages to be sure and link to Joe Roberts. Send me a list of those other sites on the double!
If you are interested in visiting Hawaii you might visit the following:
Jump back to "Menu"
---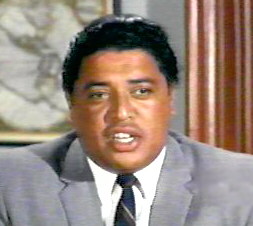 Steve, this guy Joe Roberts is at it again. He's got this section here where the object is to test your Five-O IQ. He wants to know if you can you guess which episode the scene below is from. He'll give us the answer if we are stumped. Hint: an episode involving surfing and jealousy. Joe says this image is a tough one, but "expert" Five-O fans should be able to identify it!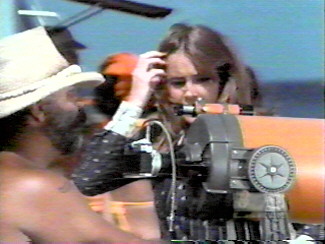 ---
Steve, Danno here. I talked to Joe Roberts and he says that even Che Fong would have a tough time finding an episode where not one of these quotes are used!
McGarrett: after someone has been injured... "Easy... easy"
McGarrett: When attempting to apprehend a bad guy... "HOLD IT! HOLD IT!" (is it just me or does this sometimes sound like a violent sneeze!?)
McGarrett: "FREEZE"
McGarrett: "Halt!"
McGarrett: "Duke will give you all the manpower you need."
Chin, Kono: "On it" or "Done"
McGarrett: "(Danno) (Chin) (Kono), what have we got?"
McGarrett: "Get the back!"
McGarrett: "On the double!"
Almost anyone: "Patch me through to McGarrett!"
And, the most famous McGarrett quote of all... " Book 'em, Danno, Murder One!"

---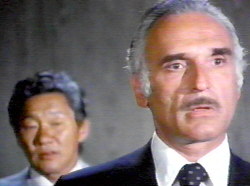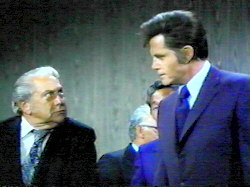 Actually it's a three part episode... the "Vashon" trilogy. I first saw this episode when a local TV station broadcasted it as a late night "movie" on Wednesday, 18 May 1977 (I keep good records). I remember staying up 'till about 2:00am on a school night to record it; I recorded the sound on an old reel-to-reel recorder (no VCR back then). Since then, I have listened to this episode well over 100 times. I can still recite large portions of the script. When I recently got the Vashon trilogy on video, I realized that the "movie" version I had on audio only was cut up pretty bad. It was VERY cool to see "new" footage of this episode (and it helped to fill in some discontinuities I had wondered about). And, the video version I have is probably yet an edited version! Then, I later discovered there was a fourth Vashon episode!
Think you know the Vashon episodes "inside out"? Test your knowledge and take the quiz!
"V for Vashon" famous lines
There are so many great lines in the Vashon episodes. Some are tabulated below: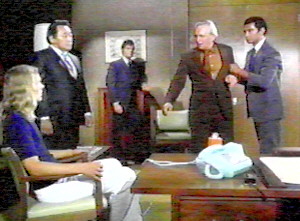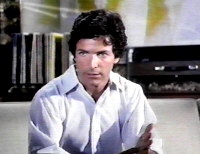 What's the first line in this show? "Nice and easy.", by Chris Vashon as he surprises the hotel employee during the first robbery. The last line of the trilogy? "Call the wagon." McGarrett, after Dominic kills himself.
One thing I noticed while recently watching part 2 of the trilogy. When Honore and Dominic are walking on the beach (so the spy truck can't record them), Honore towers over Dominic. Honore is closer to the camera so the effect is even more pronounced. Luther Alder must be a fairly short man!
One of the Vashon daughters looks to me like an actor I've seen somewhere before (but I can't recall where). Does anyone know who she is and what other shows she played in?
One character who is a real "snot" is Harvey Drew's wife. The way she treats Chin when he goes to Drew's house to question him! After he is unsuccessful in getting any info out of her, she says "Goodbye" in a real "snooty" voice and walks away from him! Even John Manicote is given the "brush off" when he later telephones her about Bobby Raisbeck. (She'll get what's due her for being such a snob!)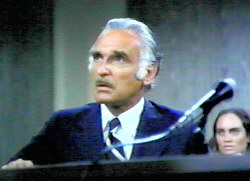 I like "Tosaki" in this episode. He is very "smooth" when dealing with "buying off" witnesses to the hotel robberies. Watch his face (in the background) in the courtroom scene (where Chris Vashon gets acquitted) when McGarrett challenges the Vashons.

Today, the "500 dollar a month apartment" that Raisbeck had would be a real dump. Back in 1972 a $500 a month apartment was probably quite a pad. And, a chest full of "$25 sport shirts"? Seems funny to hear the Five-O crew envy such a situation (when thinking in today's terms!).
Jump back to "Menu"
---
Many of these quotes I am recalling from memory, so they may be slightly different than the actual quote. As I watch the episodes I'll make any corrections as required. The observant reader will notice that these quotes come from shows mostly in season 9. This is because I recorded them in the 70's and have listened to some of them dozens and dozens of times.
"You can go first class 747... or in an OIL DRUM in the hold of some freighter!" From "A Death in the Family". Mob boss Mr. Pahoa says this to Jimmy Rego after he offers him two ways out of the picture for causing "heat". Personally, I've never traveled in either of those classes. Come to think of it, many of the airline seats I've had are only one step above "Oil Drum" class!
"What the Hell is that?" McGarrett says this in "See How She Runs" when he looks in on the cult members doing their chant while trying to heal a thug (the character Todd Michael Daniels) with a broken back.
"And you have MY word... as a PROFESSIONAL!" From "Nine Dragons, when McGarrett responds to Wo Fat's request that he go on international TV and denounce America.
"He was MURDERED!" From "Nine Dragons", when McGarrett tells the snooty biology professor (Dr. Dalton) that the real professor T. L. Chang has never been to Hawaii.
"Jenkins, light the burner... Yes, professor." From "Nine Dragons", when the experiments in the college lab are about to begin (the gas line to the Bunsen burner has been unknowingly tapped with poison gas).
"For God's sake McGarrett... You always have to act like a COPPP!" From "See How She Runs", at the end where McGarrett wants to take Babe Mandel's daughter downtown for a statement.
"Taxi Joe... Still using the phoney cab bit, uhh? How many years in the cage do you need to learn it's getting a little shopworn? " Danno, from "Assault on the Palace", when he is warning criminals that McGarrett has promised the Governor that there will be no heists or trouble of any kind during the Kamehameha Day celebration.
"Clean." From "Assault on the Palace", when McGarrett goes into the bank vault after it has been cleaned out "right under our noses" by the "fake" Wilcox Raiders.
"Confucious? No... McGarrett!" From "The Cop on the Cover", when McGarrett tells the pain in the neck reporter that the truth doesn't always come floating in on the evening tide.
"Why... Why... for GOD's sake WHY!!!" From "The Silk Trap", McGarrett says this when the Congressman refuses to identify his blackmailer (McGarrett doesn't know that the Congressman's wife has been kidknapped).
"...and he's dead, McGarrett, he's awfully dead..." From "Nine Dragons". The cop from Hong Kong phones McGarrett and gives him this information when they find that the real professor T.L Sheng has been murdered. .
"The butcher was here" From "Elegy in a Rain Forest" when McGarrett surveys the death scene of some people who live way up in the mountains (the killer Lucian went through).
"GOOD DAY", Gentlemen!": Simon Oakland says this to a delegation of community leaders in "The Waterfront Steal" when he complains about the lack of police protection (there has been a rash of warehouse break-ins on the island).
"NEVER!" From "The Young Assassins". McGarrett says this in a VERY strong tone of voice when he replies to Manicote's suggestion that the give in on a case where Danno has been taken hostage.
"I cannot do that!" The movie projector operator in the "Cagney psycho" episode ("The Bells Toll at Noon") when McGarrett wants to see the oil refinery scene in an old Jimmy Cagney movie (White Heat).
"We've got a teeny-bopper to find before she opens her not-so-teeny mouth!" Todd Daniels says this in "See How She Runs" when he wants his girlfriend (LeeAnna Meyers) to help him find Sonny Mandel (known as "Willow" to the Reborn cult).
---
Click below to download my favorite McGarrett quote: (about 44k bytes, .WAV file)
"Don't you ever call me cop... the name is McGarrett and the title is Mister "
.


This quote is from the episode "A Death in the Family". McGarrett says this to "bad guy" Jimmy Rego after he gives McGarrett some "back talk" when being questioned about the death of Chin Ho.
Jump back to "Menu"
---
I have several of the original Hawaii Five-O promos (the teasers at the end of the show which showed scenes for the next show and ended with McGarrett saying "Be here... Aloha!") on audio tape. These were recorded on an old reel to reel recorder back in the 1977 time period. Some of the sound bytes are missing the first second or so of sound (sloppy recording skills in my youth). These are now available for download as MP3 files below!
---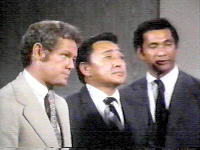 Steve, we just found out that Joe Roberts has opinions and views on a number of other episodes... here's his statement:

"And they Painted Daisies on his Coffin" has some great scenes. This is the episode where Danno accidentally kills a kid while off duty. The kid's junkie girlfriend flees the apartment and the episode centers around trying to find her. At one point, McGarrett gets a tip as to her whereabouts, and visits the house. Inside, he confronts a "hippie like" weirdo (named "Georgie") who thinks he's cool. He stands up in McGarrett's way and swings some beads around (and doesn't talk) when McGarrett approaches as if to say "just try and pass by me." McGarrett stares him down with a an indescribable look on his face (check out the very last image of McGarrett at the bottom of my page to see this indescribable look). McGarrett says "Unless you want to swallow that chain, you better sit down." The scene is one of my favorites and makes this episode one of my favorites. A fan who e-mailed me notes that this is the last episode where Danno is seen smoking. Also, the actor who portrays Che Fong is not credited (and it's not the "normal" Che Fong [Harry Endo] that we are used to seeing). Next time you see this episode, check out how McGarrett handles "Georgie"!
There are some great scenes in "We Hang Our Own". Leslie Nielsen stars in this episode. McGarrett has some interesting confrontations with Colonel Faraday and his son Jay. McGarrett and his men are challenged by Jay Faraday at the ranch gate when McGarrett wants to speak to the Colonel. You can just make out the return conversation on the walkie-talkie as Jay Faraday talks to his father. Then, when McGarrett does get to the ranch, he is treated like "back burner" material by the Colonel! McGarrett at one point says "You're a rich and powerful man Colonel, but NO ONE, no one, is rich or powerful enough to take the law into his own hands." The Colonel isn't used to being talked to in this manner and you can sense he does not like it (but deep down he knows that he can't boss McGarrett around). One of my favorite episodes, especially the music. Jay Faraday sure acts like a big shot when he goes to the airport to pick up Kam. I also like how Colonel Faraday yells at Pete Leone to hang Larry Kahella when the helicopter is approaching (instead of doing it himself). I wish there was a "soundtrack" for this episode!
"See How She Runs" is among my favorite episodes. This episode features a cult of "weirdoes" called the "Reborn". At one point Chin says "I just got the word from HPD that a girl matching Sonny Mandel's description was seen by a cop at some kind of hippie joint in Manoa." (sic?) The "Reborn" cult doesn't believe in electricity and only looks to "tomorrow" (what happened in the past is of no consequence). This cult heals their sick and wounded by doing a bizarre chant around them. The chant goes something like "Oon- eye-oon-eye-oon-EYE-oh-ooo..." There is a scene where McGarrett looks in on one of these healing sessions and exclaims "What the hell is that!" There are a number of interesting confrontations between McGarrett and "big shot" LA cop Babe Mandel. You get the feeling that Babe Mandel wants to take more control of the investigation but McGarrett keeps him in line. I also like the hotel scene when Sonny Mandel is told to "look inside" the closet where a dead man falls out. The scream that results when Phoenix (one of the Reborn members) is hit in the head with a beer bottle is also good. A great episode!
I like the scene where the Five-O staff sings happy birthday (in Hawaiian I think) to McGarrett in "Blind Tiger". The scene has several good close ups of all the major characters as they are singing. It's quite comical to watch!
A Death in the Family: This episode is somewhat predictable but even so it has some good situations. Chin looks a bit "old" in this episode. The "punk" Jimmy Rego is quite a big shot. When he is talked to by Pahoa, he often rolls his eyes as if to say "here we go again...". Later, when he is "dragged off the court" (tennis court) for questioning in McGarrett's office, there is an exchange in which McGarrett gets very pissed. In this scene McGarrett comes out with my all time favorite quote Don't you ever call me cop... the name is McGarrett and the title is Mister. I also like the scene where Pahoa is in jail and McGarrett is telling him that he's impounding all of his restaurant supply trucks. McGarrett blurts out "None of them will roll until I find out which one and that can take months." I like the character "Billy Swan" (Pahoa's "right hand man" and bodyguard). He keeps pretty quiet but you get the feeling he would not take crap from people. There are a few flaws and weak moments in this episode... for example, Chin's daughter Suzie gets involved with trying to learn about Rego without McGarrett knowing about it. At one point she jumps from a roof to the railing of Rego's apartment (which must be 20 stories up). How many 25 (give or take) year old women would do this? She then goes into Rego's apartment and finds the gun which Rego killed Chin with. She later presents it to McGarrett (in a wooden box). Seems like this would cause trouble in court, since the gun was basically stolen from Rego's apartment! Danno uses the line "It's all coming together" at one point. At the end of the episode, Rego sure goes down pretty easy (when McGarrett is beating the crap out of him) for being such a "tough guy" earlier in the episode. Overall, I like this episode, although with the loss of Chin it is the "end of an era". As fans have noted, there were fewer and fewer good episodes after this season.
---
Some episodes of Hawaii Five-O have content that would definitely be a "no-no" in today's climate. In fact, I'm amazed that some of the things I've heard haven't been chopped out of the syndicated shows! Some examples:
In some episodes (can't recall which right now) McGarrett makes references to Gooks!
In one episode, McGarrett needs an undercover officer for a case. A female officer is suggested as a candidate for the job, and McGarrett blurts out "No way man, NO BROADS!". In other shows, McGarrett sometimes refers to women as dames! Imagine how that would go over today!
In A Distant Thunder, a black officer (undercover) approaches a man and starts giving him some crap. Danno (who is trying to prove his alliance to an Nazi extremist group he is trying to infiltrate) goes to the man's aid and attacks the black officer. As he does this he calls the black man a nigger to his face! In addition, there are several occasions where the term jungle monkey is used in this episode. Overall this episode was a real "ear turner". Did they really say those things on primetime TV?!? (They did).
In the episode "My Friend - The Enemy", there is an instance of "political correctness"! The scene occurs where the princess is in the act of being kidnapped (although she does not yet know it), the limo has to stop because of a roadblock. The driver checks out the problem, and comes back and tells the princess that there's been an accident up ahead. The princess replies "I hope there were no serious injuries...". In real life, the reply would have more likely been "Jesus Christ, now we're really gonna be late!"

---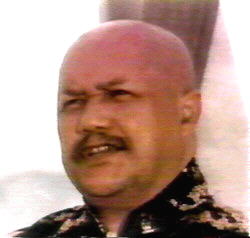 I had many tricks up my sleeve, but I never had a VCR. If I did have one perhaps I would have met my goal and McGarrett would now be behind bars while I rule the world. As most of you know, the VCR is a tool that allows careful analysis of Hawaii Five-O episodes. By using "frame by frame", it's very easy to inspect stunt men, phone numbers, and dummies used in scenes where cars go over cliffs, etc. Also, one can closely inspect scenes with explosions (usually of someone's car being blasted to bits). Some of the fight scenes are cool in slo-mo... you can see the "fake" hits. The VCR is a very powerful tool for careful study of an episode!
Jump back to "Menu"
---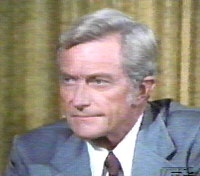 Steve, I want you to realize that Joe Roberts is a person who maintains a number of web pages and who is also involved in numerous other activities. As a result, there are tremendous demands on his time. He's the manager of a major site dealing with Amateur Astronomy, and the volume of e-mail Joe has to answer from this site alone is quite significant. As such, Joe is unable to add too much more to this site. I want you to go easy on him.
Jump back to "Menu"
---
This image is from "Tall on the Wave". This image is taken from the part where Elaine (very attractive in my opinion) asks for a look at the distant surfers. The telescope the man is using for photography is a Celestron model C-8 (Celestron is one of the largest manufacturers of telescopes for amateurs). Elaine looks through the finder scope of the telescope, not the main telescope (because the man's camera is mounted on the main scope). In the configuration the man is using for photography, the telescope is equivalent to a 2000mm F10 telephoto lens (a serious telephoto, and totally legit for the purpose portrayed in this episode).
Jump back to "Guess the Scene"
Jump back to "Menu"
---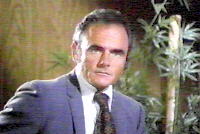 Steve, I've warned all visitors of Joe's page to come back again soon, or I'll issue a warrant for their arrest!
Jump back to "Menu"
---
"Back" links and e-mail
Joe's home page... (or check it out if you got to Joe's HAWAII FIVE-O page via some other path)
E-mail to Joe Roberts
---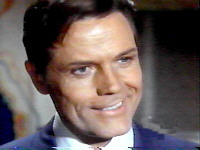 End of page... come back soon... Aloha!
HAWAII FIVE-O
will ALWAYS be alive and well in the Roberts House!
---